Biscobom closes Expoagas with good deals.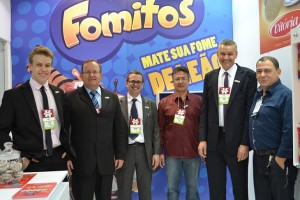 During the 34th edition of Expoagas the Biscobom Food, Mato Leitão, presented its product mix with over 80 items to buyers and Brazil and foreign suppliers. According to the company director Evanir Diehl, the largest supermarket fair in the Southern Cone has enabled greater visibility and many contacts to market expansion. "Today we are selling to Bolivia, Paraguay, Mozambique, Chile and Uruguay. This showcase has given us various partnerships and large businesses are to take place, "he says.
Helping to boost the numbers of the fair, which showed retail more than 800 launches and ended with a record turnover in the order of R $ 409 million – representing a 11% increase over the previous edition of the event and a sale average of R $ 1.19 million per company expositora- the brand also introduced its release in the second half of this year. Tuned trends in the European market, the bet are the packaging fractional cookies, ideal for individual consumption.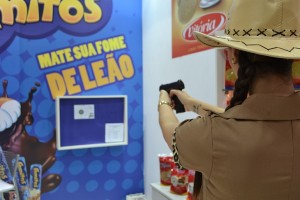 As attractive to the stand, Biscobom promoted an unusual action focusing on fomites wafer, flagship of the company. Through the slogan 'kill your hungry lion, "the audience, which exceeded 44 000 people, was stimulated by a hunter to participate shot jokingly Target fomites. The interaction, according to Ernani Marques, Commercial Director, gave gifts and discounts in transactions. "It was really fun and interesting. Our buyers and visitors loved the joke and promised to train more for next year, he said.